Regional Tornado Recovery Resources
The Christian County Chamber of Commerce joins with the entire Western Kentucky region to offer prayers, support, and assistance during this very challenging time.  The Chamber recognizes the people of Western Kentucky are a strong, industrious, and persistent type.  Our forefathers settled the lands with their hands and hard work.  Our recovery efforts will take the same.
The Christian County Chamber of Commerce is partnering with the South Western Kentucky Economic Development Council to be a source of concise and credible information to the business and industry community. It is important we remain committed and to stay connected to those leading efforts of recovery.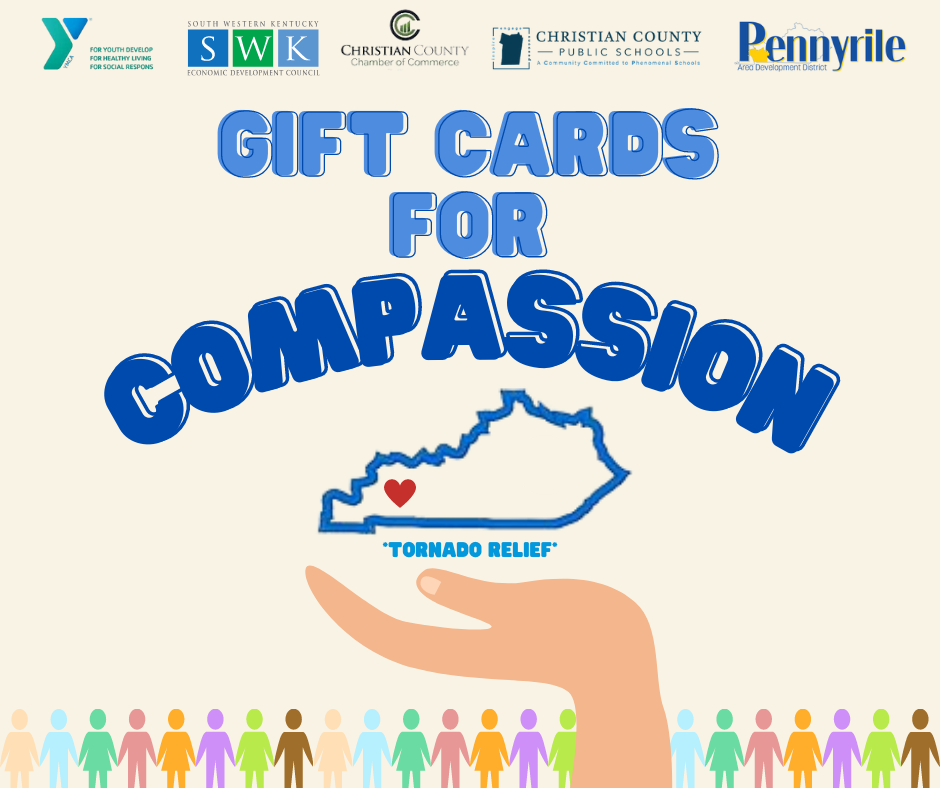 Regional Tornado Recovery Resources